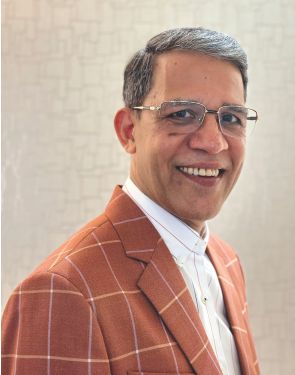 Dear friends, beneficiaries and well-wishers,
On July 31st, 2019, nearly 50 cm of rain fell on Vadodara within 12 hours. The Ajwa dam overflowed and, as a result of the large water discharge, Vishwamitri River rose above the danger line. The combined impact of extremely heavy downpour and river flowing above danger mark created unprecedented floods in the city, playing havoc with a lot of people and families, particularly the weaker sections of our society, generally living in low lying areas near the river. Immediate rescue and relief operations were taken up by city and state administration with a number of NDRF teams also playing a critical role. A large number of voluntary social organisations and concerned citizens also joined hands.
Looking to the situation, MI, Vadodara also undertook a post-flood relief initiative, with Phase One being focussed on families of the students covered by it under various educational initiatives. Subsequently, Phase Two was undertaken in light of the dire needs of other affected families.
Families of our student beneficiaries included families of Asha Deep students (from 15 street-to-school centres being run on footpaths, under flyovers and in slums etc.), Asha Deep Mentor-Sponsor initiative (covering 84 very bright students from amongst Asha Deep centres, being run near Sursagar) and Kayakalp (unique educational initiative at Baroda High school, Danteshwar covering 150 very bright students of standards 9 to 12). The second phase focussed on other severely affected areas.
Overall, a total of 1,500 families were covered with each family receiving a food and essential commodities packet worth to help them ride over the immediate trauma. In addition, school bags, note books, mosquito nets, Vaseline, utensils and clothes were also distributed.
On the positive side, Project Kayakalp, aimed at transforming lives of bright and needy students of standard 9th to 12th, has taken a quantum jump, with both schooling (in the morning) as also Kayakalp activities taking place at Baroda High School, Danteshwar. This was a long cherished dream and was made possible through detailed discussions and signing of a MoU with Baroda Lions Club Education Trust (BLCET) who run four highly regarded schools in the city. Of these, Danteshwar campus is located in and focusses on Socio-economically weaker sections of our society. BLCET specially took permission to start science stream at the school.
As you will see on the next page (and subsequent pages), we now have a large number of initiatives covering a very wide spectrum of support activities for the socio-economically weaker sections of our society. Each one of these continues to grow and gather steam. All of this is indeed possible because of total involvement and commitment of our esteemed members and volunteers, with financial support coming from various donors, including some very major donors from the US. As we grow, we continue to ensure strict adherence to the five guiding principles – Personal Assessment of beneficiaries through house visits, No religion, caste or gender-based Discrimination, Continuity of Support, No Administrative Expenses (admin expenses being met directly by members) and upholding Self-respect of beneficiaries.